TRADITIONAL ESPRESSO MACHINE RANGE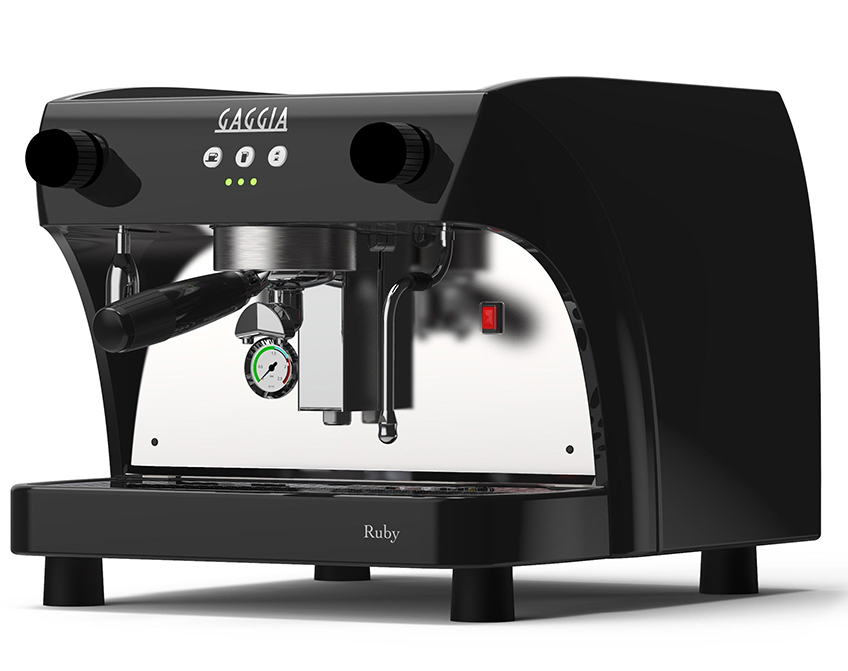 Compact and reliable, the latest addition from the iconic brand Gaggia Milano is the professional coffee machine Ruby, which guarantees excellent in-cup quality and, at the same time, responds to the widest variety of customer requirements.
Designed for use in medium and small-sized locations, the Ruby can work with professional filter holders for espresso coffee, capsules and ESE paper pods.
This high quality machine is available in both tank and plumbed versions for maximum flexibility.
Gaggia renowned quality
3 programmable selection button for each group
Electronic control of boiler water level
Easy refill of the water tank
Water and steam wands
Ergonomic anti-slip filter handles
Hot water wand option
Non-slip feet
Filter holders, pods or capsules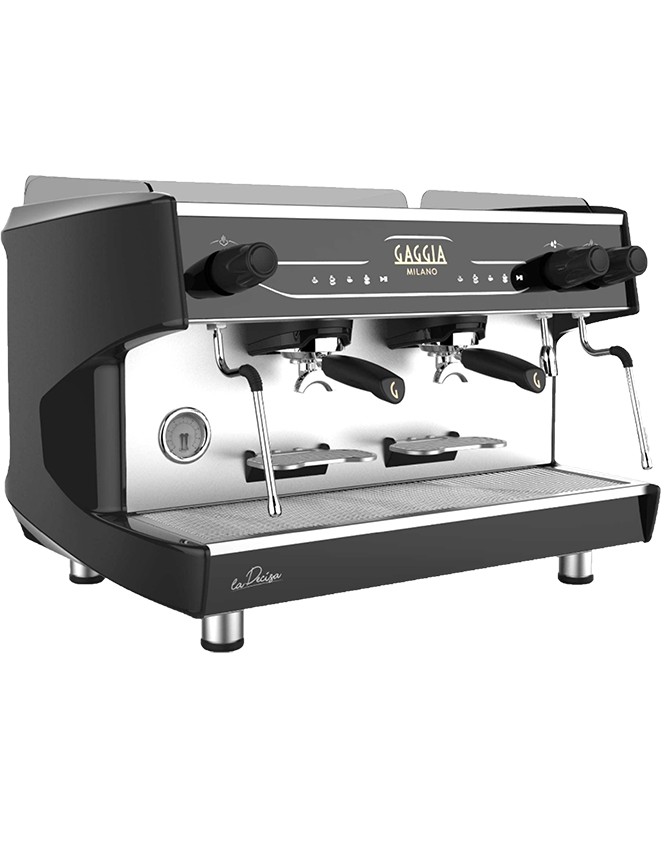 The La Decisa has great ergonomy which makes this coffee machine an extremely practical and barista-friendly solution. The backlit front keyboard, together with the LED-illuminated working area, ensures La Decisa is an extremely practical and efficient coffee machine.
Thanks to a sophisticated design and the technology of its components, La Decisa perfectly embodies the features that epitomise 'Made in Italy' and the values of Gaggia Milano, a brand which has written numerous pages of coffee history.
Available in both 2 and 3-group versions.
Gaggia renowned design
5 programmable direct selection buttons for each group
Volumetric dose programming
PID control of boiler temperature
2 steam wands
Hot water wand
Height-adjustable feet
LED-illuminated working area
Electric cup warmer (as an option)
Thoughtful ergonomics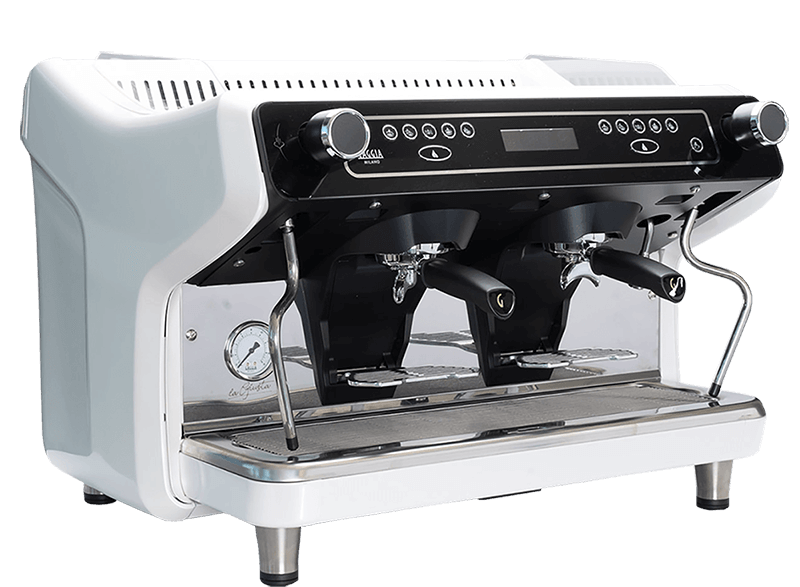 La Giusta is here: the new iconic professional coffee machine by Gaggia Milano is a precious treasure designed to combine maximum reliability with a refined aesthetics.
The meticulous choice of metallic materials, constructed with assiduous attention to detail, has an immediate impact: La Giusta is the perfect symbiosis of style, modern design and practical functionality.
Two and three group models availble.
Gaggia renowned quality
Colour touchscreen
5 programmable direct selection buttons
Volumetric dose programming
PID control of boiler temperature
Programmable "Purge" button to clean the coffee group
Led-illuminated working area
Electric cup warmer
2 Cool touch steam wands
Hot water economiser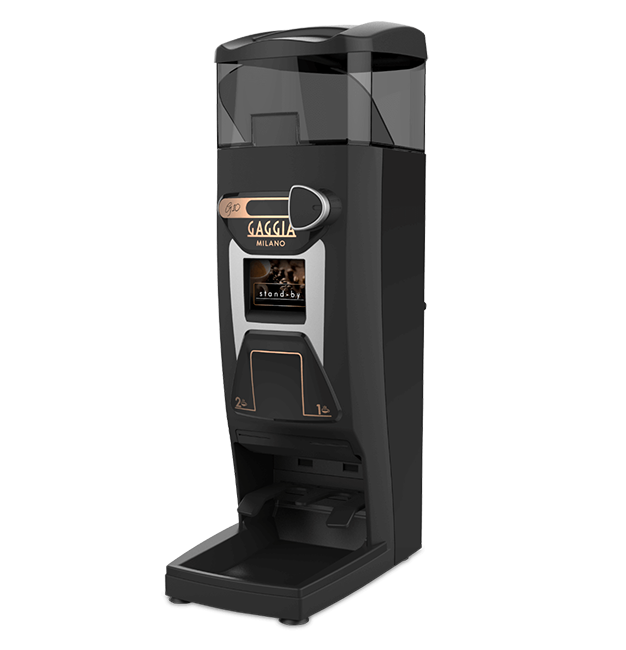 The on-demand grinder with presence and durability. Dose on demand : ideal for locations with high consumption peaks as the next dose is automatically pre-ground. Features a 4.3" touch screen for easy setup: both logo and language customisation, dose counter programming, parameter backup, both cleaning cycle and blades change warning.
The quickest fresh coffee grinder available: double or single doses at the touch of the filter holder. Easy to clean: upper hatch to clean coffee conduits top-down with supplied brush.
Gaggia renowned quality
"Dose on demand" option
"Grind on demand" option
Manual dosing
4.3" touch screen for easy set up
USB port
Professional durability
Elegant aluminium body
Easy to clean

Address
Unit 1, Maguire Court
Saxon Business Park
Hanbury Road,
Stoke Prior
Bromsgrove
B60 4AD
Contact
T: 01527 388230
E: info@completerefreshmentsolutions.co.uk