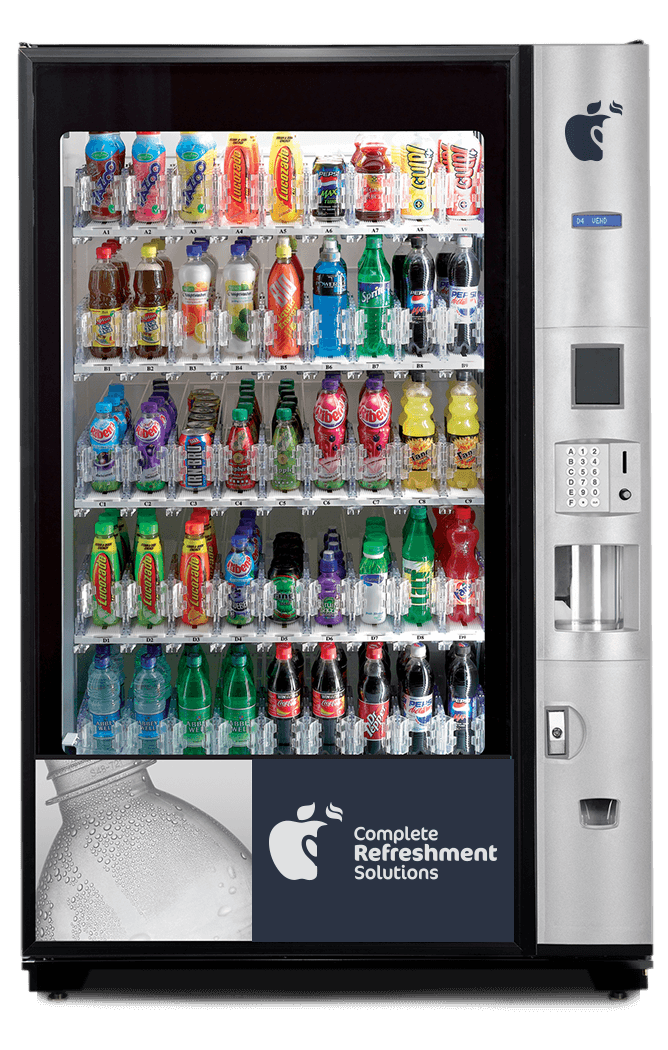 The ideal choice for busy sites. A reliable and technologically advanced cold drinks vendor offering 45 selections of product and a max capacity of 405 items.
The large illuminated glass front, lit by long-life low energy LED lighting, provides consumers with a clear unobstructed view of all products available, allowing maximum sales impact. 
Dual delivery gates provide a truly seamless vending system, allowing bottles and cans of different sizes to be loaded and vended without adjusting the set up.
The BevMax 45 is one of the most energy efficient vending machines. It exceeds the tier 2 Energy Star requirements by over 30% and has achieved an EVA EMP rating of A++
45 selections of product
Maximum capacity 405 items
Can vend 500ml bottles on all trays
"Fail safe" ramp design
Extremely reliable – fault rate 1 in 39,000 vends
Smaller footprint model
Door opens flush 90 degrees
Large illuminated 'shop window'
Super energy efficient
Environmentally friendly
Smaller 30 selection model available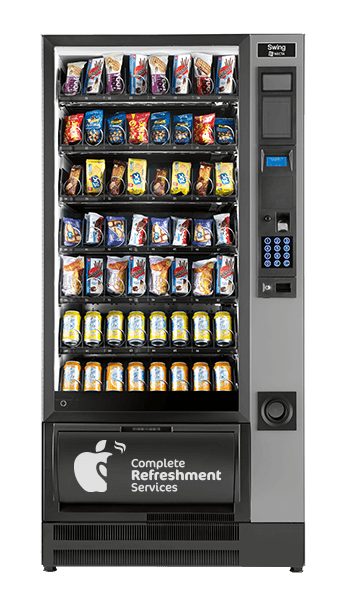 Specifically dedicated to medium locations, the Swing combi vendor is aesthetically pleasing, with an uncluttered design and a flexible configuration.
It responds to the need for a reliable, high-capacity model, compact yet flexible; which can be comprehensively customised in terms of the product offer.
The Swing benefits of an optimised and flexible internal configuration which allows the management of a many different packaging sizes and products.
Swing has reached a market-leading energy efficiency, C class.
Flexible configuration
Up to 44 selections
Vends cans, bottles and snacks
Ergonomic delivery bin
Reinforced metal cabinet
Large capacity in limited space
Numeric keyboard for selection
Up to 3 payment systems
Advanced electronics
Data retrieval system
Ambient or temperature controlled

Address
Unit 1, Maguire Court
Saxon Business Park
Hanbury Road,
Stoke Prior
Bromsgrove
B60 4AD
Contact
T: 01527 388230
E: info@completerefreshmentsolutions.co.uk