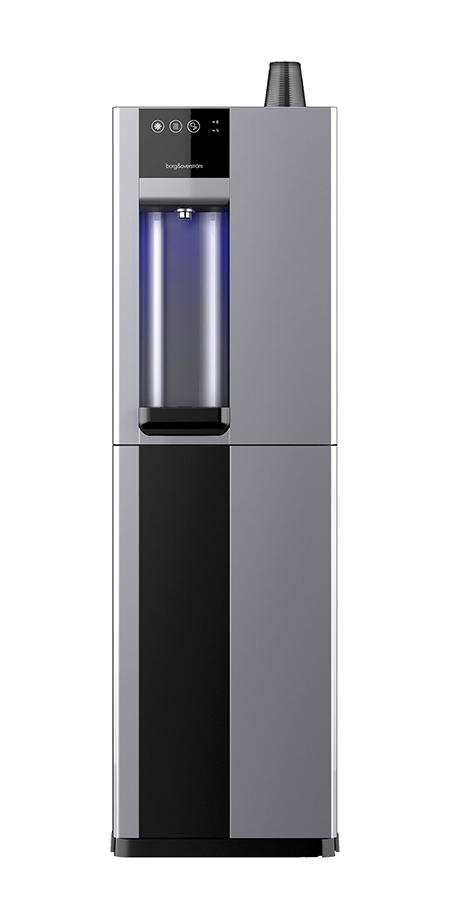 Premium quality high capacity mains fed water cooler for point of use with many additional features.
This point-of-use water cooler features a large dispense area, integrated cup dispenser and the option of sparkling water.
Built at an ideal height for both adults and children, the B3 also features a hygienic touch-sensitive control panel, the biggest dispense area in its class for bottles and a tamper-proof rear cover guard for safety.
The high-capacity dispense area is designed to accommodate sports bottles and jugs to keep the whole team hydrated and reduce the requirement for disposable cups. The B3 provides chilled, ambient and instant hot water.
Available as a floor standing or countertop unit.
Flush touch panel button controls
Chilled, ambient, hot and sparkling options
Auto lit dispense area
Shrouded faucet for hygienic protection
Plumbed – No bottle changing needed
Freestanding and counter top options
Integrated cup dispenser
Innovative technology that chills water instantly
Optional hands-free foot switch to dispense
Sealed, hygienic, direct-chill cooling system
Quality build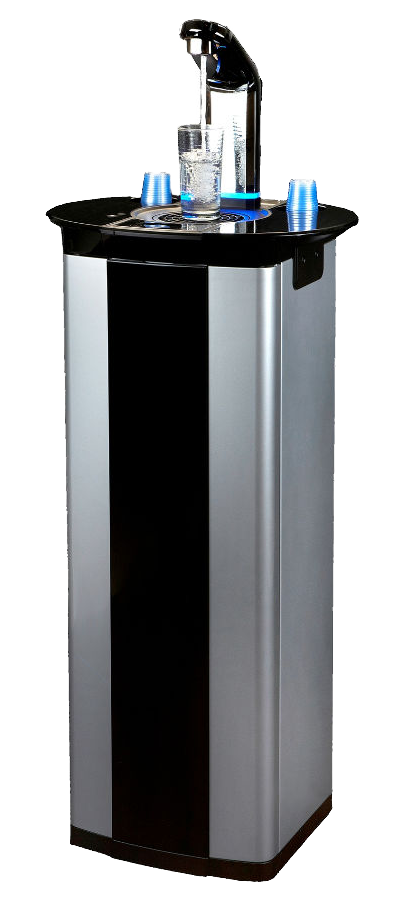 The B5 has ultra modern design, high-end functionality and ergonomic design. Its shrouded faucet provides enhanced hygiene as the water is dispensed. Cleanliness can be further enhanced by adding the optional Viovandt™ ultra-violet sterilising system.
In the unlikely event of a leak developing, the detection system identifies moisture and shuts off the water supply.
The B5 sparkling water machine is built to perform elegantly and efficiently, providing ultra-reliable refreshment without the worry.
The unique streamlined design of this range will bring sophistication to any environment.
Models include chilled and ambient, chilled, ambient and sparkling, chilled, ambient and hot, chilled, hot and sparkling.
Ergonomic design
Fully open, illuminated dispense area
Shrouded faucet for hygienic protection
Compact, alarmed drainage system
Built-in leak detector
Chilled, ambient, hot and sparkling options
High-end streamlined design
Illuminated dispense area
Exceptional standard of hygiene
Sturdy and reliable
Optional Ultra Violet filter fit for added protection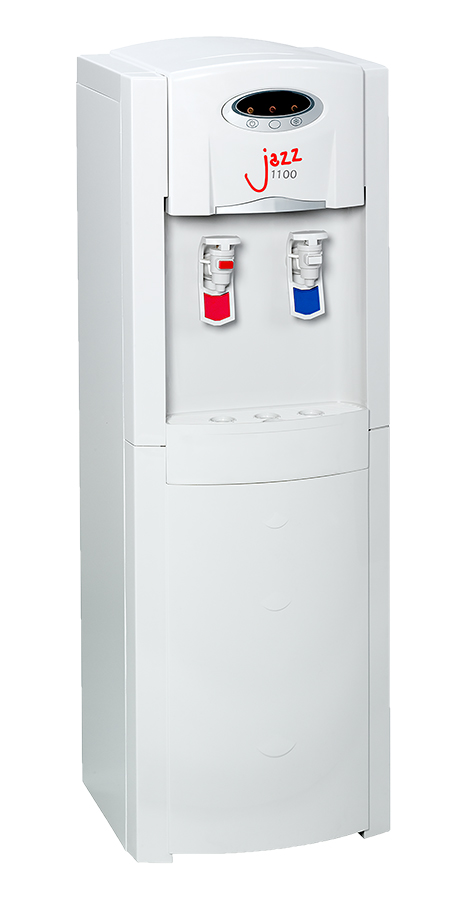 The Jazz 1100 water cooler has a 3 litre stainless steel reservoir and with its classic Ivory easy clean surface finish will compliment any environment.
This Floor Standing Jazz 1100 cooler is the ideal choice as an economic office water dispenser due to its stylish looks and robust construction.
The conventional paddle taps means the water can be dispensed by pressing the cup or glass against the paddle thereby removing the need for touching buttons with your hand.
Available as Floor Standing or Table Top, Ambient & Cold or Hot & Cold.
Easy clean hygienic surfaces
3 Litre Stainless Steel reservoir
Great value
Paddle dispemse means no need to touch with hands
Free-standing or tabke top models
No need for cumbersome bottles
Baked acrylic enamel finish
1 year warranty
Optional drain facility
Easy remove drip tray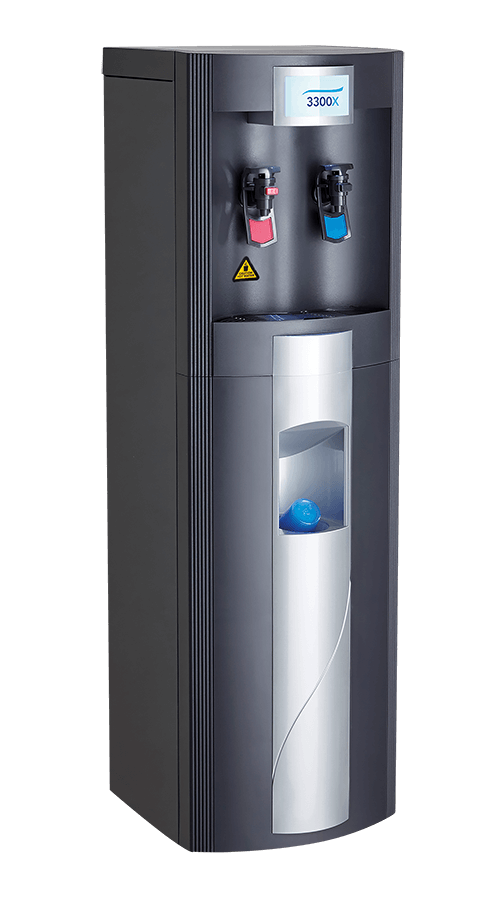 Solid and reliable point-of-use water cooler. Contactless water dispense – just push glass or cup against paddle to dispense freshly chilled filtered water.
Easy to maintain and service. Manual lever taps and lack of printed circuit board and solenoid means the unit is simple to maintain and has a long life.
The AA3300X can be fitted with SIPNeo3 automatic sanitising which can reduce
sanitising frequency by 50%
Available in ambient and chilled, chilled and hot models.
Sturdy and reliable water cooler
Anthracite with Silver livery
Easy to maintain and service
Safe no hand contact paddle dispense
Sturdy construction
Chilled, ambient and hot options
No PCB so cheap to repair
Freshly filtered water

Address
Unit 1, Maguire Court
Saxon Business Park
Hanbury Road,
Stoke Prior
Bromsgrove
B60 4AD
Contact
T: 01527 388230
E: info@completerefreshmentsolutions.co.uk