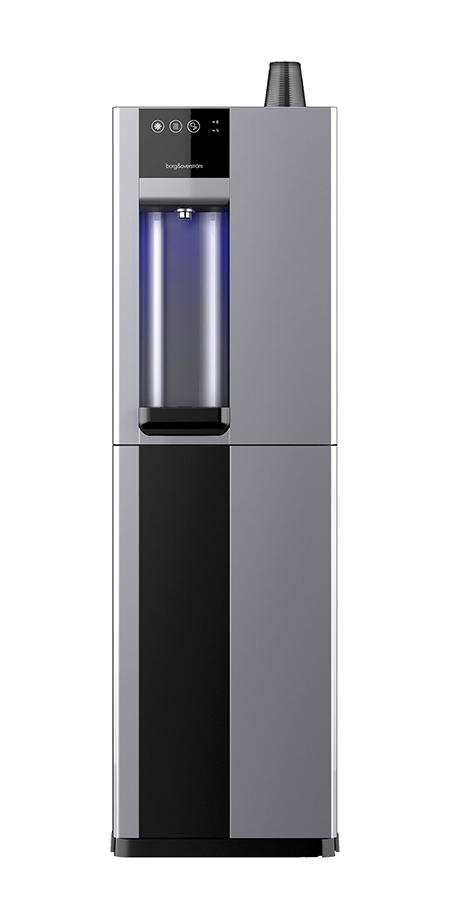 Premium quality high capacity mains fed water cooler for point of use with many additional features.
This point-of-use water cooler features a large dispense area, integrated cup dispenser and the option of sparkling water.
Built at an ideal height for both adults and children, the B3 also features a hygienic touch-sensitive control panel, the biggest dispense area in its class for bottles and a tamper-proof rear cover guard for safety.
The high-capacity dispense area is designed to accommodate sports bottles and jugs to keep the whole team hydrated and reduce the requirement for disposable cups. The B3 provides chilled, ambient and instant hot water.
Available as a floor standing or countertop unit.
Flush touch panel button controls
Chilled, ambient, hot and sparkling options
Auto lit dispense area
Shrouded faucet for hygienic protection
Plumbed – No bottle changing needed
Freestanding and counter top options
Integrated cup dispenser
Innovative technology that chills water instantly
Optional hands-free foot switch to dispense
Sealed, hygienic, direct-chill cooling system
Quality build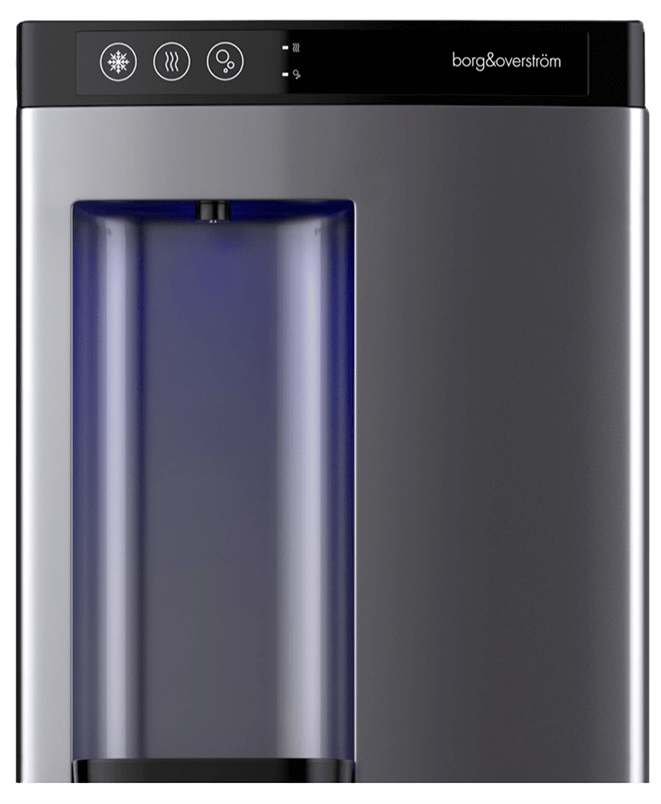 The B4 has a small footprint, compact size, and a large dispense area for bottles, multiple water options and flexible configuration make it the most popular model.
An office water dispenser that features a control panel designed for immaculate hygiene. Completely flush with no intricate buttons to harbour germs and contaminants, the touch sensitive console delivers instant high-quality chilled, ambient, hot and sparkling water.
The large dispense area is designed to accommodate tall sports bottles and jugs, making hydration simple, and reducing requirement for disposable cups. From boardroom tea service to sports hall water bottles, this water machine delivers uncompromised service.
Controlled with smartphone via mobile app.
Compact ergonomic design
High capacity dispense area for bottles and jugsa
Immaculate hygiene
Touch sensitive console
Smartphone control via app
Sealed, hygienic, direct-chill cooling system
Chilled, ambient, hot and sparkling options
Desktop and freestanding options
Internal alarmed waste kit
Exceptional standard of hygiene
Sturdy and reliable
Optional Ultra Violet filter fit for added protection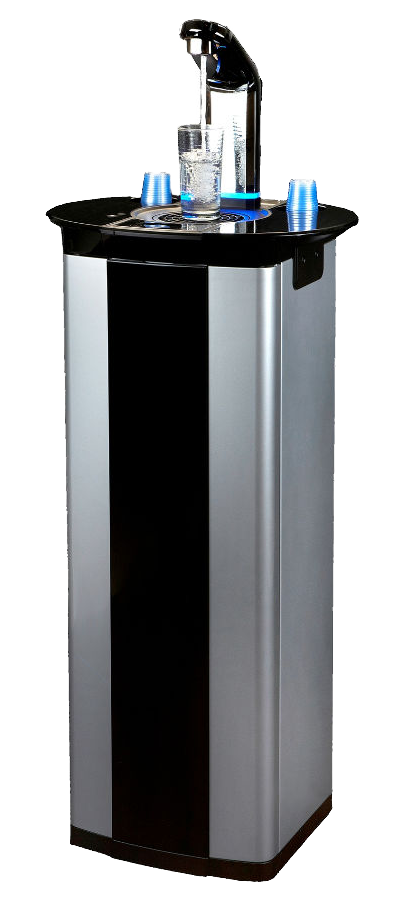 The B5 has ultra modern design, high-end functionality and ergonomic design. Its shrouded faucet provides enhanced hygiene as the water is dispensed. Cleanliness can be further enhanced by adding the optional Viovandt™ ultra-violet sterilising system.
In the unlikely event of a leak developing, the detection system identifies moisture and shuts off the water supply.
The B5 sparkling water machine is built to perform elegantly and efficiently, providing ultra-reliable refreshment without the worry.
The unique streamlined design of this range will bring sophistication to any environment.
Models include chilled and ambient, chilled, ambient and sparkling, chilled, ambient and hot, chilled, hot and sparkling.
Ergonomic design
Fully open, illuminated dispense area
Shrouded faucet for hygienic protection
Compact, alarmed drainage system
Built-in leak detector
Chilled, ambient, hot and sparkling options
High-end streamlined design
Illuminated dispense area
Exceptional standard of hygiene
Sturdy and reliable
Optional Ultra Violet filter fit for added protection

Address
Unit 1, Maguire Court
Saxon Business Park
Hanbury Road,
Stoke Prior
Bromsgrove
B60 4AD
Contact
T: 01527 388230
E: info@completerefreshmentsolutions.co.uk